We Couldn't Do it Without Our Team
Each board member contributes their time and expertise, serving without compensation, donating services and funding expenses so that virtually 100% of every donation goes to support the educational efforts at Hope Village School & Orphanage.
Martin Digler | Chairman
Stephanie Digler | Education Committee Chair Hope International Christian Academy/Board Member
Martin and Stephanie were married in 2005 and have four beautiful children. Martin was born and raised in Liberia, West Africa and knows firsthand the struggles in Liberia. In 2000, he was blessed by having the opportunity to come study in the US.. He earned a degree in Biology in 2005 and went on to earn a Physician Assistant degree in 2008. He has a heart for compassionate healthcare, quality education, and for people of Liberia to have an affection for Jesus which will overflow into hearts that honor Jesus in daily living. Stephanie has been a teacher both in the classroom and online. She has a heart to see God transform Liberia one life at a time through the Holy Spirit using Christ-centered education.
Martin and Stephanie are both committed to being involved in the daily operations of the organization in Liberia and are passionate about what God is doing through Bridges of Hope organization. They are also dedicated to having the organization be run with accountability and transparency. They understand the financial responsibility they have as donors trust the organization with their time, talents, and treasures. By God's grace, they pledge to work earnestly to keep donors' trust. Their heart is that God alone be glorified through the work He is doing in Liberia. They are thankful for those that are journeying together as we partner in being used by God to empower Liberians to live Christ-centered lives.
Donovan Broberg | Vice Chairman
Donovan has had opportunity to be associated with the wonderful work of Bridges of Hope since Fall of 2019. Early involvement with Bridges of Hope was in relation to working with Martin and Stephanie Digler on the vision and conceptual design of a new clinic to be built in Liberia. It was through this interaction that God lead the leadership to a very specific understanding of this facility to be A Place of Healing – A Place of Worshiping – and A Place of Sustaining. These three components help fulfill the Christ centered mission that Bridges of Hope has adopted. In 2020, Donovan was invited to broaden his involvement by joining the board as vice chairman. Donovan continues to serve the ministry through architectural services, including assistance with safe, healthy, and sustainable methods for expansion of facilities and infrastructure. He also is assisting the ministry with the development of discipleship/mentorship programs for Liberian leaders, frequently meeting for discipleship opportunities with several Liberians via Zoom. Julie is also engaged as the prayer coordinator. She oversees a prayer team that encourages regular fasting and prayer for ministry needs. Donovan and Julie recently ('22) celebrated their 30th wedding anniversary. Donovan and Julie have four adult children who are all expanding their horizons.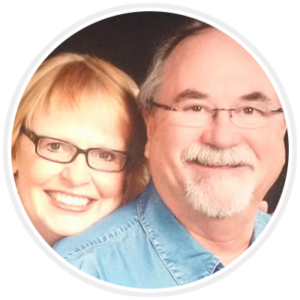 Joel Schwiesow, CRNA, MBA | Founder/Secretary/Treasurer
Long time Rapid city residents, Joel & his wife Elli, have a total of 7 children, 5 of their own and 2 who arrived from Liberia following his trip to that country in 1999. The number of their grandchildren now totals 18. Joel is a Certified Registered Nurse Anesthetist and has worked in the field of anesthesia services since 1977.
Joel first visited Liberia in 1999 as part of a medical mission team. While there he befriended a young Liberian man, Martin Digler, and brought him to the U.S. for a university education. Through Martin's family, Joel learned of a dream to establish a school and orphanage in a local village. That dream was shared with several Rapid City residents and the rest is history. Land was purchased in 2005. Ground was broken in January of 2006. Six classrooms were complete by Fall 2006 and 120 children started their education. These small beginnings have grown to a 15-room school with over 300 children attending classes. Only a small number of school age orphans remain at Hope Village as over 20 have either graduated or now have homes with other caregivers.
Joel believes Hope Village was God-ordained and is sustained by the grateful prayers of Liberians that Bridges of Hope will continue to meet the needs of the children, the teachers and those teacher's families in our rural Liberian school. Won't you join us in bringing Hope to Liberia?
Arlen & Gwen Pequette | Student Scholarship Advocate Chair/Board Member
Arlen went on a mission trip to Liberia in 2000 with 5 other people from Trinity Lutheran Church.  After spending 2 weeks there, he fell in love with the people of Liberia. A few years later he read an article in the Rapid City Journal about Bridges of Hope and wanted to be involved.  He has been with the organization since 2009.
Arlen says, "I just enjoy being part of the board.  My hope is that we will enable Hope Village and the school to continue to grow and become self sustaining in the future.  I would like to see a broad base of monthly contributions." To achieve this goal, Arlen and his wife, Gwen, have volunteered to be chairmen of the Student Scholarship Program.
Arlen is a retired mechanic, and Gwen is a retired teacher.  Gwen helps with Kindergarten Screening and is a MOPS mentor mom.  Arlen uses his spare time to fix things. Together they have 2 sons. As a family they all enjoy camping, especially with their 3 granddaughters.
Dr. Lee Ahrlin | Long-standing Board Member
Lee Ahrlin is a retired orthopedic surgeon and a long-time supporter of Bridges of Hope and has committed money, time, energy and resources on many occasions. He and his late wife Robbie spent many months collecting school books from the Black Hills, eastern Wyoming and northwestern Nebraska. They shipped over 6,000 textbooks for every subject from 1st grade to 12th grade. He helped to build a library adjacent to the school when he was in Liberia. He and his wife Shelley continue to support Hope Village.
Connie Diedrich | Board Member
Connie is a founding member of Bridges of Hope. When she met and heard the vision of Reverend Victor and Marie Padmore of the need for a school and orphanage in their region of war-torn Liberia, God immediately placed their mission on her heart. Now her desire, through education, safe water and healthcare, is to give the children of this region hope and a future.
Connie says she was thrilled and grateful the day she heard that the first well had been drilled in Hope Village by board member, Randy Taylor, as water is so vital to the lives and health of a community. She desires safe water and healthcare for the rural poor and believes this was a first step towards the plan God has to alleviate poverty and disease in their vulnerable region.
Connie has a background in Political Science, Child Development, counseling and parish assistance. She has worked locally with vulnerable youth, as well as on regional Native American reservations, to help them overcome obstacles and better their lives. She has written and published educational curriculum to encourage, enrich and develop life-long skills in children. Connie is looking forward to the addition of a healthcare clinic and vocational school to the opportunities provided through Bridges of Hope. She loves to spend time with the elderly bringing bible studies to those in assisted living situations. She and her husband, Mike, love to travel, and feel blessed to have been called to this ministry. They have two grown, entrepreneurial sons and a daughter-in-law who is in education.
Russ Salamun |  Board Member
Russ is a retired carpet layer.  He is currently an EMT with the Rosebud Ambulance service,  busdriver for Rapid City School, and holds a part time Youth ministry position at Trinity Lutheran Church. He and his wife, Dalaina, have 3 boys. Together, he and his wife enjoy a lot of outdoor activities, paddleboarding, scuba diving, archery, camping and traveling. They enjoy serving in the areas God has given us to serve – one of those as board member with Bridges of Hope. Russ is one of the founding board members, having joined our team after taking a trip to Liberia in 2000.
Russ brings his strength of experience directly with Liberia, having been there twice, and he has many friends and connections with Liberians. He says his first trip with his wife and youngest son was the most memorable; it was a eye opening experience and drew them closer to Jesus in so many ways.
Russ' hope for Bridges of Hope and Hope Village is that as we help those at Hope Village get on their feet and become self sufficient, that we bring the light of Jesus to each and every one, and that we help the orphans of Liberia experience family.
Yanga Walz | Board Member
Yanga has been a board member of Bridges of Hope since the beginning.  She was born in Liberia, West Africa and came to America in 2001 after spending two years in a refugee camp in Ghana, West Africa. She is Martin Digler's sister. She also shares this dream/vision of empowering Liberians to live Christ-centered lives.  She has been a part of music fundraisers and representing Bridges on KOTA. She is thankful for the opportunity to attend cosmetology school and now has her own salon in Rapid City. She loves talking with her clients about where she came from and about what is going on with Bridges of Hope.
Yanga enjoys playing on the praise and worship band, hanging out with her niece and nephews, going on walks, attending concerts, and listening to music.  She is grateful to be a part of what God is doing in Liberia.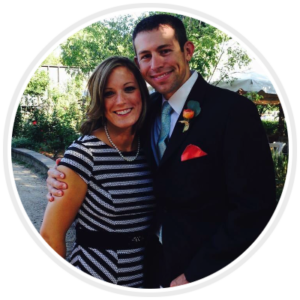 Kevan Gray | Board Member
Kevan is the Director of Enterprise Project Management at Black Hills Energy in Rapid City, SD. His background includes over 12 years of project management, product management, program management, and leadership experience for various companies. He earning his Project Management Professional (PMP) designation and is also a Certified Scrum Professional. He earned an MA in Writing Studies from Saint Joseph's University in Philadelphia and an MBA from the University of Nebraska at Omaha. He and his wife, Molly, moved to Rapid City in November 2021. They share three amazing kids, Sydnie (13), Audrie (11), and Adam (9).
Molly Gray | Board Member
Molly Gray is the owner of two small businesses, 1733 Consulting and NobleLily. She has nineteen years of experience in leadership, Financial Operations and Supply Chain Management in a variety of sectors for both Fortune 500 and entrepreneur start-up phase organizations including experience in healthcare, packaged goods, construction, and retail accessories. Molly was raised in Nebraska and graduated from the University of Nebraska-Lincoln. Molly holds certifications in both Supply Chain and Entrepreneurship from various organizations. She enjoys singing, cooking and spending time with her husband, Kevan and their three beautiful children.
Randy Taylor | Board Member